Chairman's Speech
20 years saw the hard working together from scratch. We come from the way of changes and innovation, wisdom, passion and sweats of the people of Repont. Repont has grown up from dozens of people company to a large-scale modern enterprise, which is inseparable from the efforts and wisdom of all employees. Thanks to the supports of our partners at home and abroad and the trust of our customers. Repont has become one of the main production bases of sulfonylurea herbicides in China during the competition, and ranks among the top national high-tech enterprises.
Looking back on the way we have passed, we are very pleased. Over the years, Repont people always adhere to the principle of honesty and cooperation, pursued excellence, and created win-win situation step by step the ma. Acquire the markets with high quality and professional service.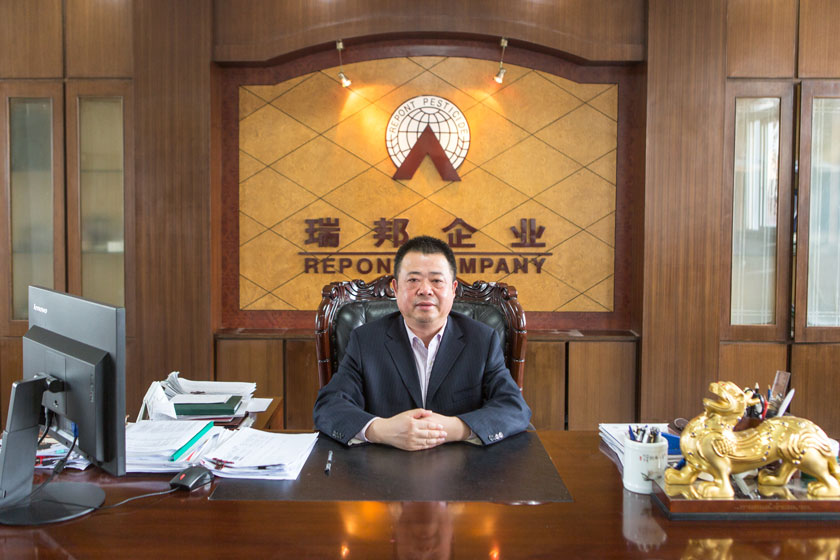 Looking forward to the future, we are full of confidence. Repont people will accept new challenges with open mind. We insist on advocating green technology and environmental protection concepts, together with RD innovation, management upgrades, market updates and promote the sustainable development of the pesticide industry.
Repont products, high quality. 20-year-old Repont is at the age of youth and vigour. Repont development is inseparable from everyone's support. Hereby, sincere thanks to the community for their concern and guidance, as well the customers for their trust and supports. Work together, forward together for a brilliant future.